How Can Your Precision Linear Motion Supplier Help You?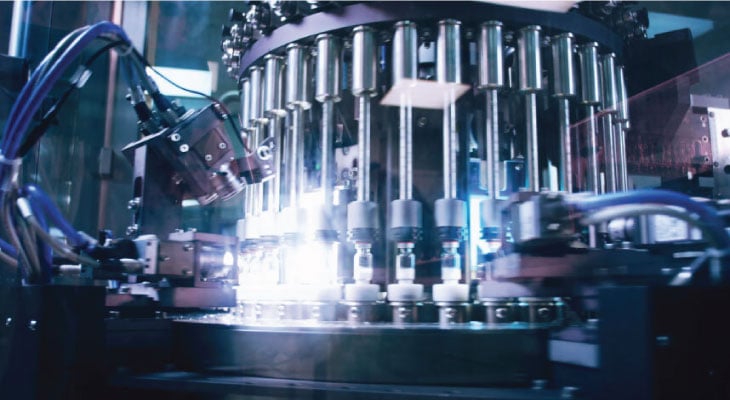 Selecting a precision linear motion partner and including them in the design phase can help lower project costs, enhance functionality, and streamline your manufacturing process to reduce lead times. Additionally, with a capable partner in place, work like additional manufacturing operations, sub-assembly, and testing can be pushed back to the supply partner, allowing you to focus on your core competency; delivering a reliable product to market.
What Mechanical Design Issues Can My Linear Motion Manufacturing Partner Help Solve?
We recommend engaging the services of this partner as early as possible in your design plans. These initial consultations save valuable time and money during project development and carry through to full-scale production. Examples of the design issues Helix Linear Technologies helps solve on a regular basis include:
Molding threads into a lead screw nut to lower the unit cost and improve the product consistency.
The addition of PTFE coating lessens friction, increases nut life, and reduces torque to drive. This change can often lead to a reduction in the necessary motor size, ultimately lowering the overall cost of the system.
Supplying upper level, value-added assembly, and testing as part of the project deliverable, resulting in lower manufacturing costs and reduced overhead expenses.
Evaluating material selections (eg. plastic lead screw nuts vs. metal, or a combination of multiple materials to lower costs and part counts, improving assembly time.
Designing custom components (like ball screw nuts) to save space or allow a designer to add features to the machine without increasing the footprint.
Why Poka-Yoke Might Not Be the Best Approach to Product Production
It is common for organizations to develop Poka-Yoke (mistake proofing) systems to ensure that individual components are not incorrectly put together. However, a preferable approach is to purchase the part already assembled from your linear motion manufacturing partner. Or, when possible, work with your supplier to turn the two components into a one-piece design. This type of integration may increase the individual part cost but entirely eliminates a second piece from your BOM, avoids potential mistakes, and stack up of tolerances, quickly resulting in long-term cost savings.
Competition in the medical equipment industry is high, with each company striving to deliver innovative, best-in-class products. A well-designed device with enhanced functionality and unique capabilities can provide a considerable competitive advantage. Design engineers have detailed requirements for each component required for the application. However, there are often multiple products and technologies in the early stages of design that meet these needs.
Part selection is based on a balance of cost, functionality, product reliability, and, most importantly, choosing a supplier that can support your efforts and help you achieve your project goals within your specified timeframe. Vertically integrated companies like Helix Linear Technologies can provide the support and flexibility you need.
We'd like to hear about your next linear motion project. Consult with one of our expert application engineers today by clicking HERE.